Custom Table Tents
You can brag about your business on the internet as much as you want but it will only make sense when it is on the same standards in real life as well. That is why The Custom Printing focuses on the actual presentation of the product. Marketing and promotion are the most important aspects of promoting your business and products. So that is why The Custom Printing makes the most appealing Custom Table Tents. They are an intelligent way of tapping at the right minds of people and grabbing attention. The Custom Printing gives the highest quality printing solutions.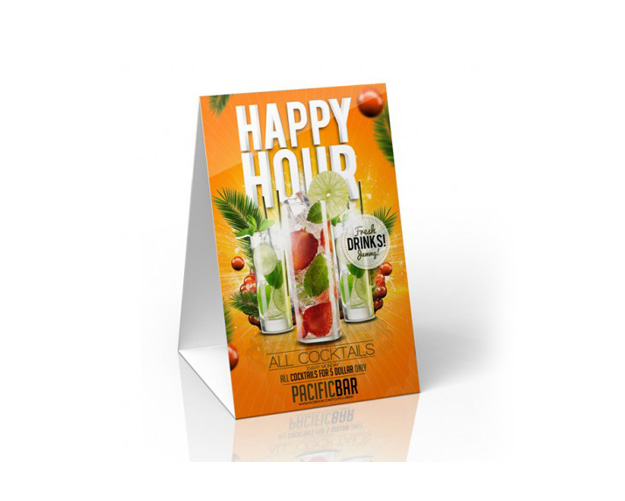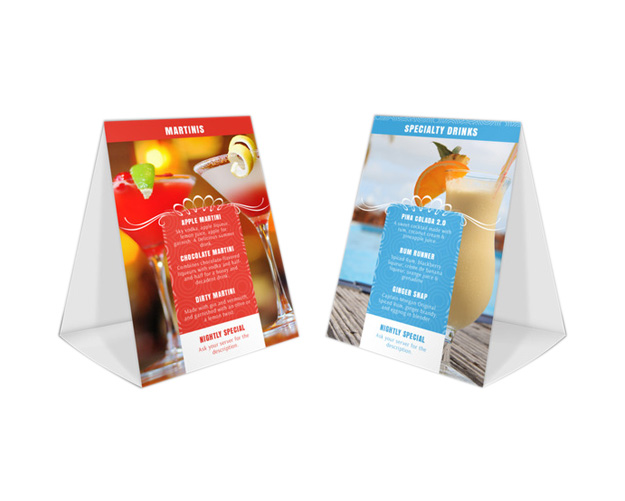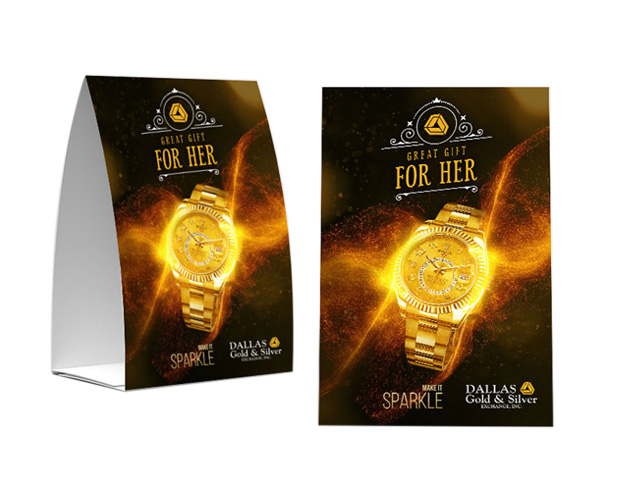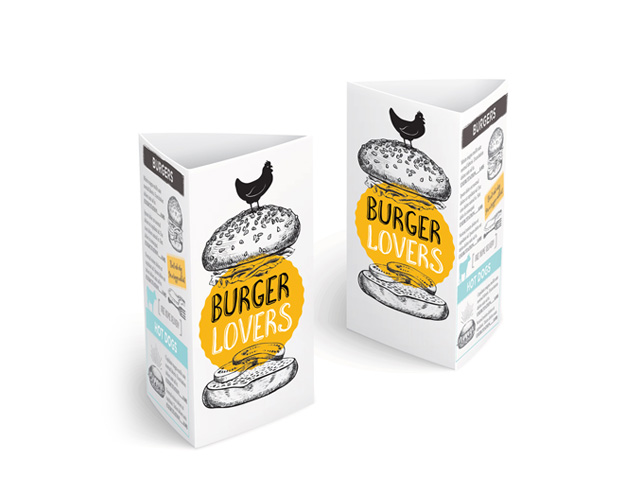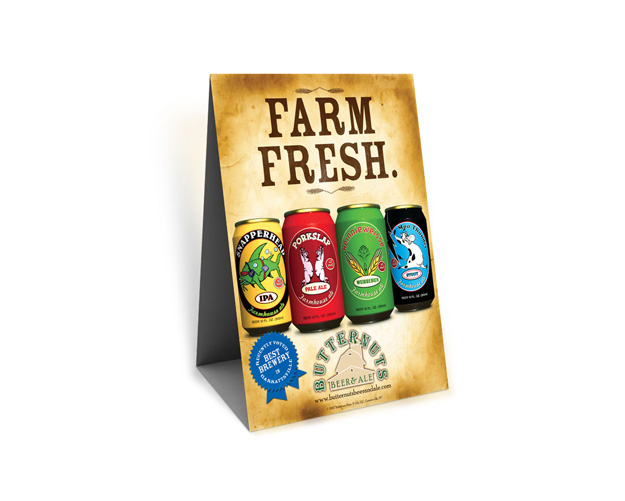 STARTING FROM 100 ITEMS

CUSTOM SIZE & STYLE

FREE GRAPHIC SUPPORT

NO DIE & PLATE CHARGES

QUICK TURNAROUND

FREE SHIPPING
Considering how the world is progressing and how everything is on the internet, getting information related to anything is not a problem anymore. Everything is just a click away. But sometimes, one cannot be satisfied until they actually examine the product in person. So that is why The Custom Printing brings to you, the Custom Table Tents. They are perfect for putting an in-depth information of your respective company, products that you offer and any other details that you might want to add. The Custom Table Tents are a great addition in the marketing tools and you can benefit yourself a lot from them, and especially when you are getting these from us, we will make sure everything is near to perfection!
When you get your Custom Table Tents made from us, you will have the full freedom of customizing your product the way you want. We believe in complete customer satisfaction and that is why we let you decide everything that goes on to your products. No matter what type of Custom Table Tents you want and no matter the size, style, or dimensions you require, we will do it all. From content to design, we let you decide everything. Custom Table Tents are a good and a more attractive way of placing your menu cards on the table. To top it with perfection, get striking designs from us. The Custom Printing has an efficient team of designers who work round the clock to come up with the best designs. No matter what kind of design you want, we will do it all.
Have you placed your order of Custom Table Tents yet? If not, what are you waiting for? Now is the right time of taking your promotional game to next level and that too with The Custom Printing!