5 Part Carbonless Forms
Need the perfect 5 part carbonless forms? Well, no need to worry when you have the Custom Printing on board with you! You need nothing but the help of a professional who provides you the most efficient services and high quality printing as well. No need to look anywhere else when you have the Custom Printing just around the corner! We are your ultimate provider for all your printing needs! Not just that, our services come with a lot of perks and that is the biggest benefit of being our client because we just care too much!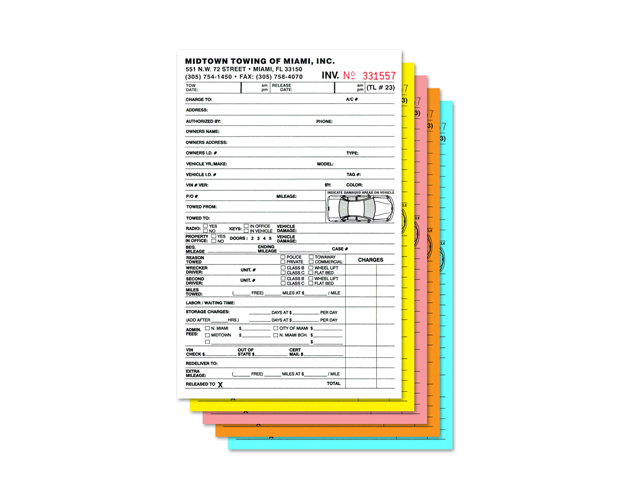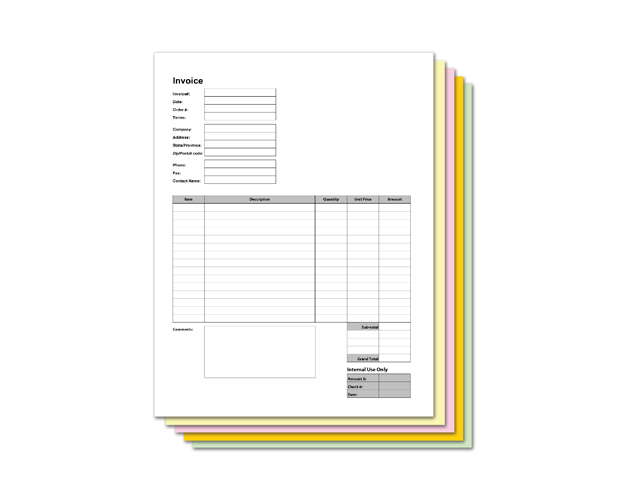 STARTING FROM 100 ITEMS

CUSTOM SIZE & STYLE

FREE GRAPHIC SUPPORT

NO DIE & PLATE CHARGES

QUICK TURNAROUND

FREE SHIPPING
If you want top class 5 part carbonless forms, you need the most efficient printing company to be with you. And that is when the Custom Printing comes in! we offer you the most efficient carbonless forms that eradicate the need of any other printing device. Our 5 part carbonless forms have high quality ink embedded in it and that prevents it from staining your documents. Also, you get different colour for each of the form so you can just designate one colour to one type of form. This will also make it easier for you to sort out your documents and record.
We offer the perks no one else does! The Custom Printing makes everything less stressful for you! So no worries when we are the ones, you joined hands with!
Free Shipping
We offer free shipping to make your costs less even more! The Custom Printing is not only your ultimate friend in efficient services but in perks too! We say what you want to hear. And when you get us on board, that means more good news for you!
Free Design Support and Guidance
The Custom Printing will be your ultimate guide whenever you need support to decide the format or the design of your 5 part carbonless forms. You can get anything written or printed over it. And you can even go with the traditional way of printing forms. But we assure you that the Custom Printing will be the only answer to all your printing related questions.
Starting from 100 boxes
Since you are running a business, it will be beneficial for you to keep your minimum product quantity that at least lasts to you for a month. We start our product quantity at minimum of 100, and you can increase the quantity to as much as you want.